Haringey joins the Climate Camp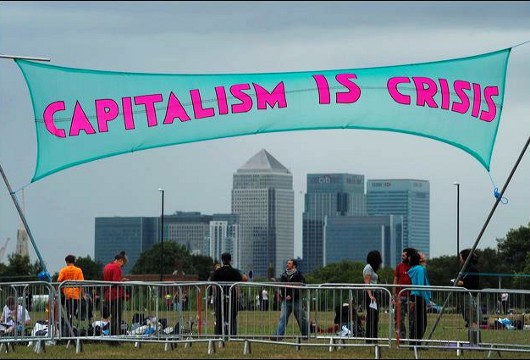 August 26, 2009
On Wednesday afternoon over 1,000 people, including a sizeable Haringey contingent, took over common land and set up the London Camp For Climate Action. Thousands more are expected to join in a week of discussions, collective sustainable living, fun for all ages, protests and direct action for a sustainable society. If you are coming from Haringey, join us on Thursday 27th August for the Haringey meet up.
If you want to make your own way there, the location of the camp is on Blackheath, in between Shooters Hill Road and Hare and Billet Road. Stations: Cutty Sark (DLR), Greenwich (Rail & DLR), Lewisham (Rail & DLR), Blackheath (Rail).
If you haven't been already, the Climate Camp is a place for anyone who wants to take action on climate change; for anyone who's fed up with empty government rhetoric and corporate spin; for anyone who's worried that the small steps they're taking aren't enough to match the scale of the problem; and for anyone who's worried about our future and wants to do something about it.
The people putting on the Camp for Climate Action are all volunteers, lots of us learning how to do it as we go along. We're a pretty diverse bunch – teachers, nurses, students, couriers, plumbers, graphic designers, doctors, youth workers, lawyers, carpenters, campaigners, artists, carers and many, many more.
A statement from people at the Camp said today: 'This year's Camp is on common land. From this heath over 600 years ago in 1381, preacher John Ball gave what was probably the country's first speech against class oppression. What better place to continue the struggle for social justice and the fight against climate change?!'
So if you have time tomorrow, or at any point over the next week, then come along.
Links: Climate Camp website
Category: Uncategorised
Tags: environment